ULTRASONIC THICKNESS GAUGE (UTG) TESTING
This project entails conducting thickness testing on the pig launcher pipeline at the Chevron Transportation Base, Karratha. The testing aims to evaluate the wall thickness of the pipeline, ensuring its structural integrity and identifying any potential corrosion or degradation that may require maintenance or repairs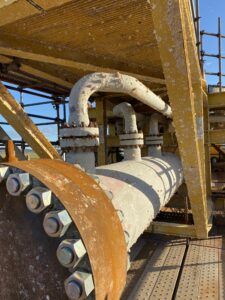 WITNESS PROOF LOAD TEST AND INSPECTION
This project involves providing witness proof load testing and Non-Destructive Testing (NDT) services for both pre and post load testing. The testing conducted at the AME Base in Western Australia, ensuring the accuracy and safety of the load-bearing structures through comprehensive inspections and verifications.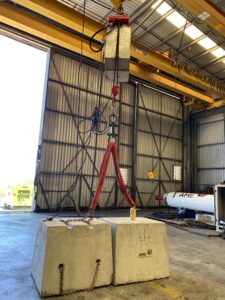 MOORING INSPECTION
This project entails conducting lifting and Non-Destructive Testing (NDT) inspections on mooring chains, wire ropes, and jewelry in the Bass Strait, Melbourne. The inspections is to ensure the integrity of the equipment, identifying any potential defects or weaknesses that may impact operations in the area.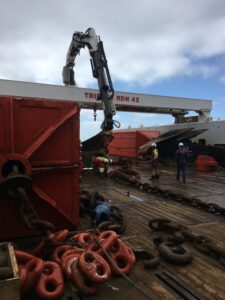 DRILL PIPE INSPECTION
In this project, a comprehensive drill pipe inspection was carried out for Noble Drilling in Karratha, Western Australia, in accordance with DS-1 Cat 3-5 standards. The inspection encompassed Visual, Dimensional, EMI, UT, UTG, and surface preparation to ensure the quality and integrity of the drill pipes.